About Us
The Free Music Archive is an interactive library of high-quality, legal audio downloads directed by WFMU, the most renowned freeform radio station in America. Radio has always offered the public free access to new music. The Free Music Archive is a continuation of that purpose, designed for the age of the internet. It was launched in 2009.
Every MP3 you discover on The Free Music Archive is pre-cleared for certain types of uses that would otherwise be prohibited by copyright laws that were not designed for the digital era. These uses vary and are determined by the rights-holders themselves (please see our FAQ) who feel that allowing a degree of free cultural access is beneficial not only to their own pursuits, but to our society as a whole. The Free Music Archive is a resource for audiophiles of all stripes, and unlike other websites, all of the audio has been hand-picked by one of our established audio curators.
The Free Music Archive is a platform for collaboration between curators and artists, including radio stations, netlabels, venues, artist collectives, museums, music festivals and more. The site combines the curatorial approach that these organizations have played for the last few decades, with the community generated approach of many current online music sites.
Inspired by Creative Commons and the open source software movement, the FMA provides a legal and technological framework for curators, artists, and listeners to harness the potential of music sharing. Every artist page will have a bio and links to the artists' home page for users to learn more about the music they discover via the Free Music Archive. We also seek to compensate artists directly where possible. Artist, album and song profiles may contain links to buy the full album from the artist and/or label's preferred vendor(s). Users can also "tip" an artist if they like what they hear, sending a donation directly to the artists' PayPal account. Artist profiles can include tour dates, encouraging users to step away from the glowing computer screen and see some real live music.
While the Free Music Archive is free and open to anyone regardless of registration or other requirements, written and audio content is curated, and permission to upload/edit content is granted on an invitation basis.
You can also access the FMA's extensive MP3 library via iOS and Android devices.
?
?
Press & Further Reading
How to Download Free Music: A Totally Legal & Comprehensive Guide?(Billboard Magazine)
8 Free Resources to Soundtrack Your Social Video Without Getting Sued (Hootsuite Blog)
14 Websites To Find Free Creative Commons Music (MakeUseOf)
Memorable Marketing Through Music?(dealcrunch.com)
Free Music Archive Provides Access to Hundreds of Thousands of High-Quality Downloads?(badcredit.org)
How FMA Uses an Open-Source Model to Showcase Artists and Curate Songs (Hosting Advice)
The Best Free Music Download Sites (PC Magazine)
What do we mean when we talk about open music? (opensource.com)
Here Are the 36 Best Noise Tracks of 2015 (Village Voice)
Digital Underground: Who Will Make Sure The Internet's Vast Musical Archive Doesn't Disappear? (NPR)
6 Twitter Accounts That Will Find You Free Music (Mashable)
Free Music Archive: Du Son Libre & Du Bon Son (Syntone.fr)
Where to Find Free (and Legal to Use) Images & Media Online (Techsoup)
How to find free music online: We reveal our 5 favorite sources for scoring free tunes (TechHive)
Free music that's legal: Where to find it (The Christian Science Monitor)
Where to download free music (MacWorld)
Can You Add Free Music to Your iTunes Library? (Softonic)
Best free and legal music download sites (Digital Trends)
Free Music Archive Radio Solves a Big Problem for Remixers, Movie Makers, and More (evolver.fm)
10 Online Resources for Free, Legal Music (Mashable)
We Love Resources: Free Music Archive (saylor.org)
The Free Music Archive: Great Resource for Legal Audio Downloads (Slideshow Blog)
Free Music Archive (Project Web Things)
Kevin Hunt: Where to find free downloadable music (The Courant)
Copyright Friendly Music & Sounds (Library: Brisbane Grammar School)
A Beginner's Guide to the Free Music Archive (HS Video Teacher)
FMA – Free Music Archive (Reflecting Story)
The Free Music Archive (Pluto55)
Get New Music: Burn CD's Off the Internet For Free (RealPlayer)
Free Music Archive / World Listening Day field recording mix (The Binaural Diaries)
Filmmaker Resources: Music (Part 1) (5th Cinema)
The Best Free & Pay Music Websites For Video Editors (FS)
Free Music Archive (Meathaus)
Free Sound Effects & Music to Super-Charge your Next Project (David Hawkins Blog)
Free Music Archive (Revista .br)

Coverage from Our Re:Mix:Media Contest Series
Can We Replace the "Happy Birthday" Song? (Slate)
The Quest for a Copyright-Free Happy Birthday (Laughing Squid)
Write the Next 'Happy Birthday!' WFMU's Free Music Archive's Challenge to Songwriters (Sonic Scoop)
(TechDirt)
Happy Birthday Alternatives in Film & Television (World's Best Ever)
Free Music Archive Launches Public Domain Music Contest (Creative Commons)

Early Coverage of the FMA
Billboard Magazine
The Wire Magazine
Spin Magazine
Rhizome Magazine
Portland Mercury
CNET
Paid Content
Pitchfork
The Daily Swarm
WFMU Station Manager & Free Music Archive Founder Ken Freedman's keynote at OpenEd09
New York Times
Ken Freedman at Berkman Center for Internet & Society May 2007
FMA @ Megapolis Festival 2009
Mashable
The Washington Post
O Estad?o de S. Paulo, Brazil (full interview) (translated into Spanish by the Pirate Party of Argentina)
El País (Madrid, Spain)
PC World
FMA @ all2gethernow/Berlin Music Week 2010
FMA @ Latin Alternative Music Conference 2010
FMA @ Pop Montreal 2010
Looking for an FMA Logo? Try one of these:

web white (.jpg)

eps vectors (.zip)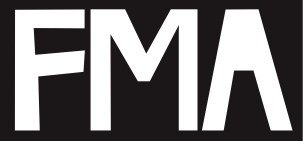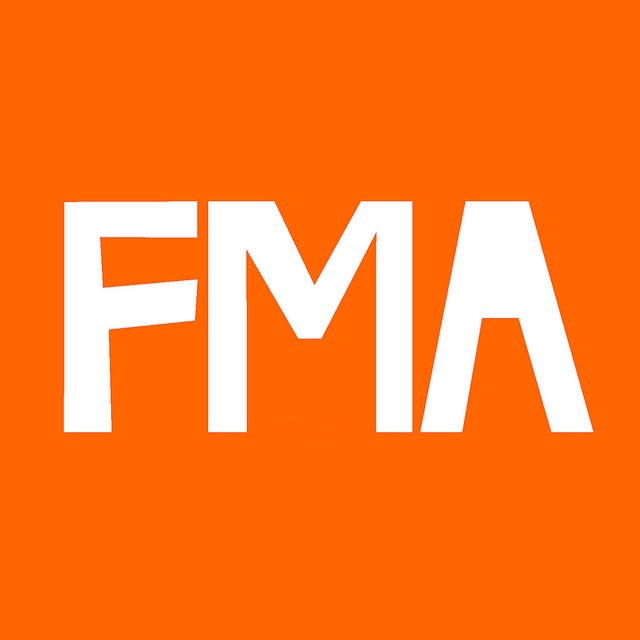 CREDITS
Website design and development by Cuban Council. This website would not have been possible without the tireless coding of Mark Armendariz, the intuitive design by Anna Arbuckle, Juan A?orga's masterful flash, and Tara Cyphers for making it all go as smoothly as possible. The Berkman Center for Internet & Society at Harvard, Future of Music Coalition, Creative Commons, Tiffany Camhi, Michael Davison, David van Dokkum, Tommy Engelhardt, Marcus Estes, Michael Feldheim, Ian Frazier, Ken Garson, Dylan Going, Greg Harrison, Austin Julian, Greg Klass, Matt Kruglinksi, Wendy M Levy, David Lorenz, Matt Marando, Markian Martynetz, Pranay Nadkarni, Graham Nalle, Irene Rible, Nayelli Rodriguez, Nat Roe, Marcel Rudin, Caleb Townsend, Jen Vafidis, and Alex Yockey. Initial funding for The Free Music Archive came from the New York State Music Fund, a program of Rockefeller Philanthropy Advisors. Additional funding support has been provided by the John D. and Catherine T. MacArthur Foundation, by the National Endowment for the Arts, and by charitable contributions from FMA users.